The complete software solution to automate AM processes
Triditive helps organizations automate and manage the entire additive manufacturing workflow on a single platform.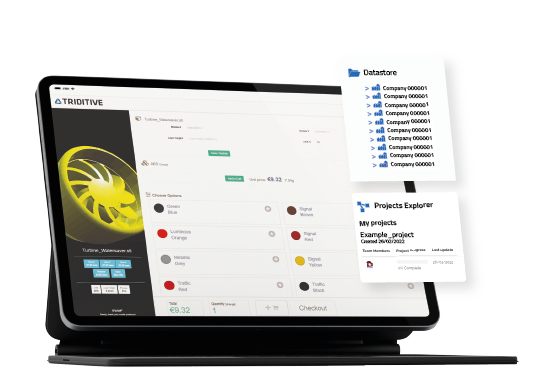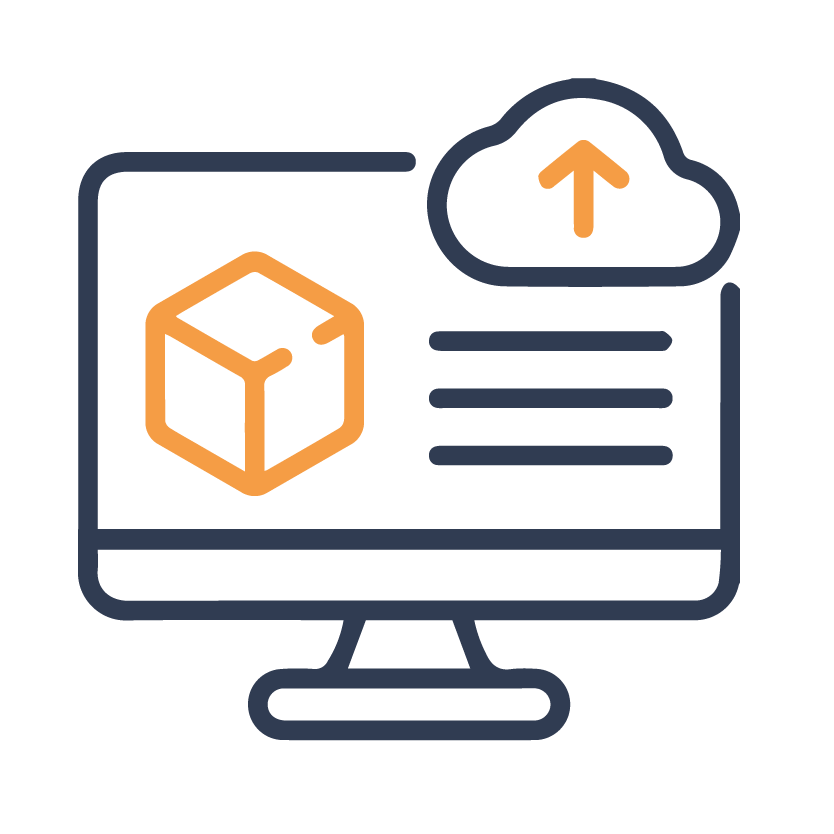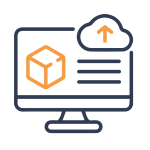 EVAM® organizes and manages the workflow to ensure repeatability, traceability and productivity.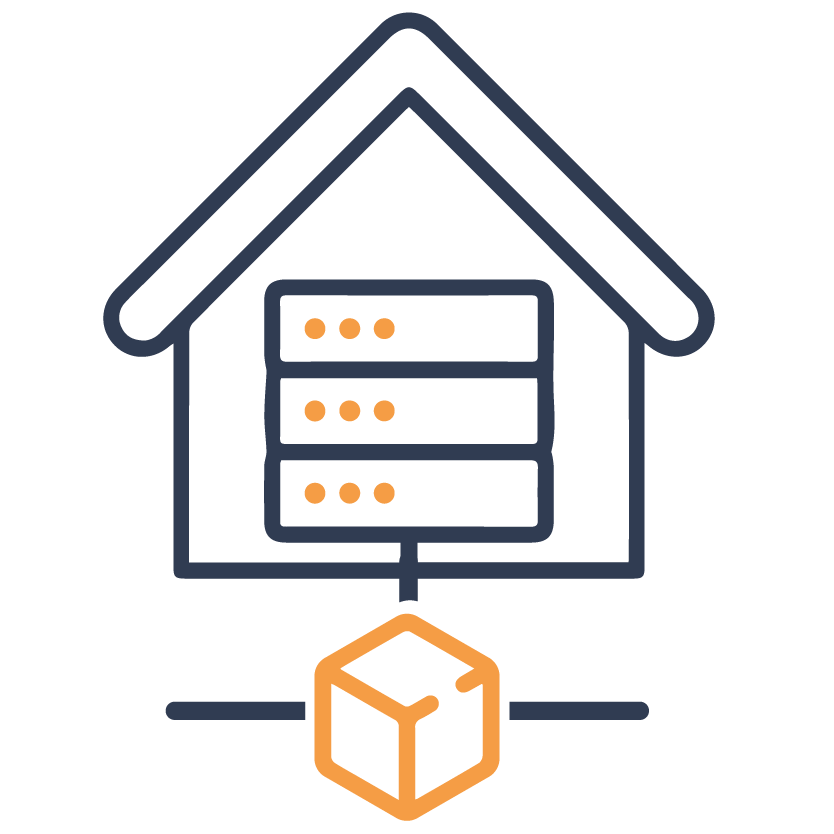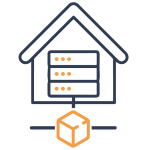 EVAM® empowers manufacturers to create and manage digital warehouses and scale production on-demand.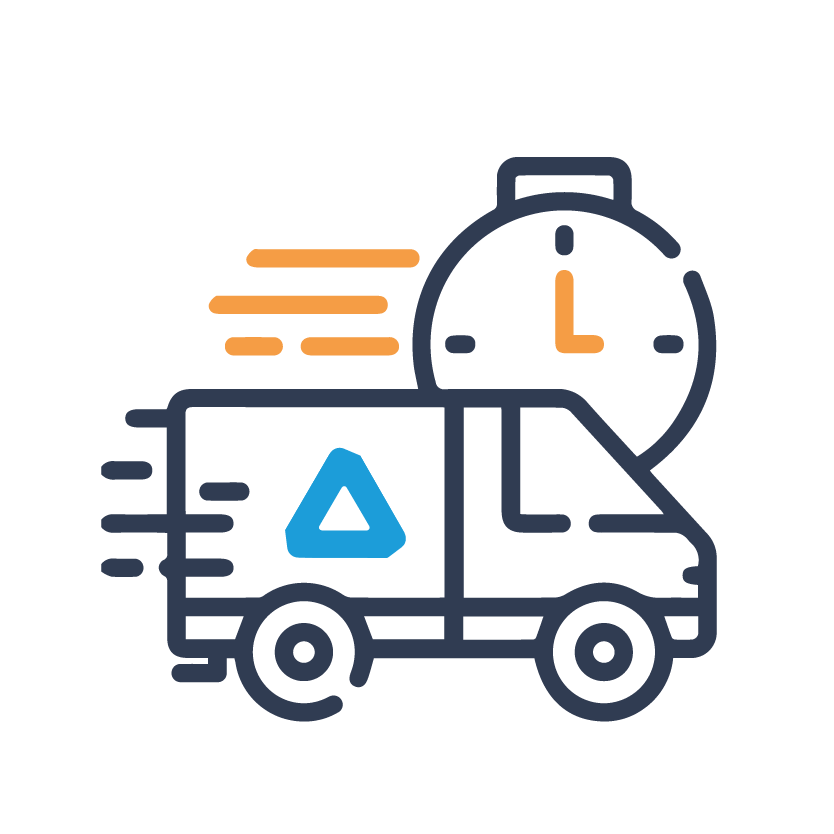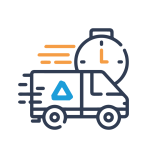 EVAM® is the fastest sourcing platform to produce parts on demand, centralize orders and optimize production.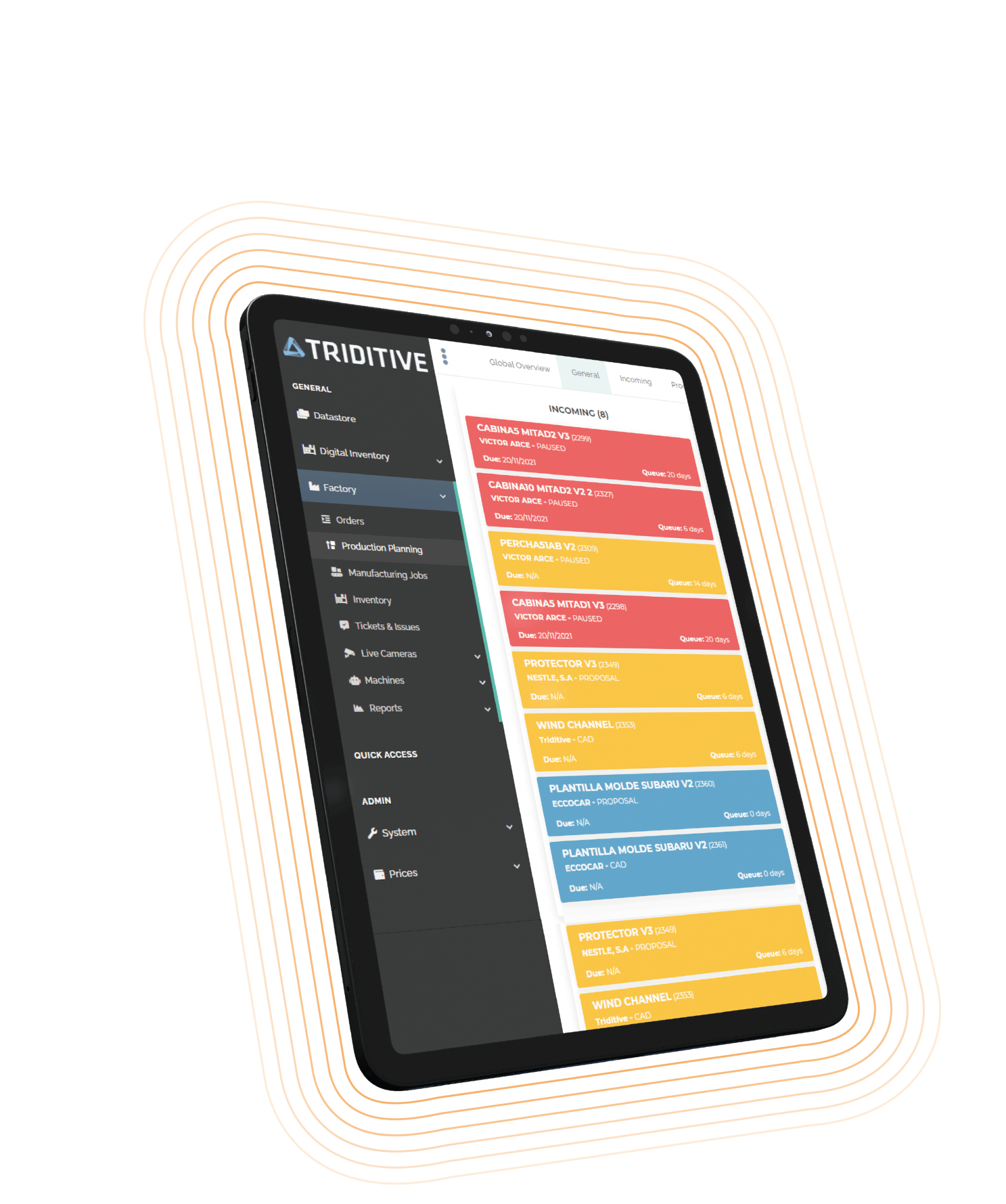 Production Planning And Scheduling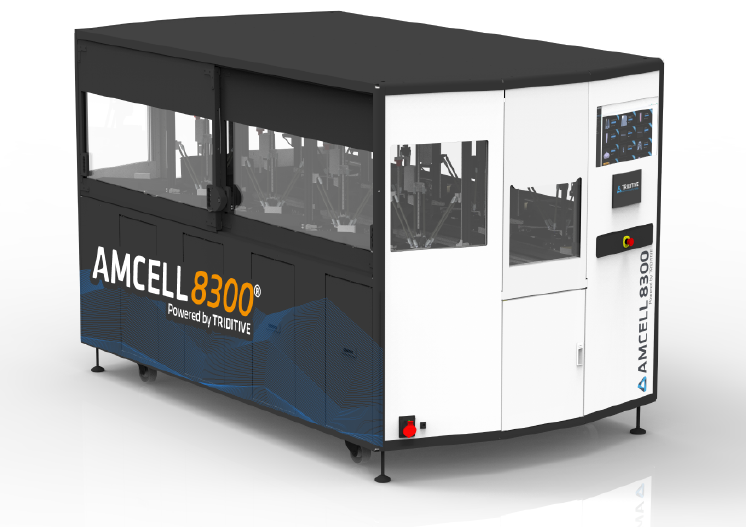 AMCELL 8300® it's a high-volume manufacturing solution . An automated Industrial 3D Printer for 24/7 production of metal and polymer functional parts.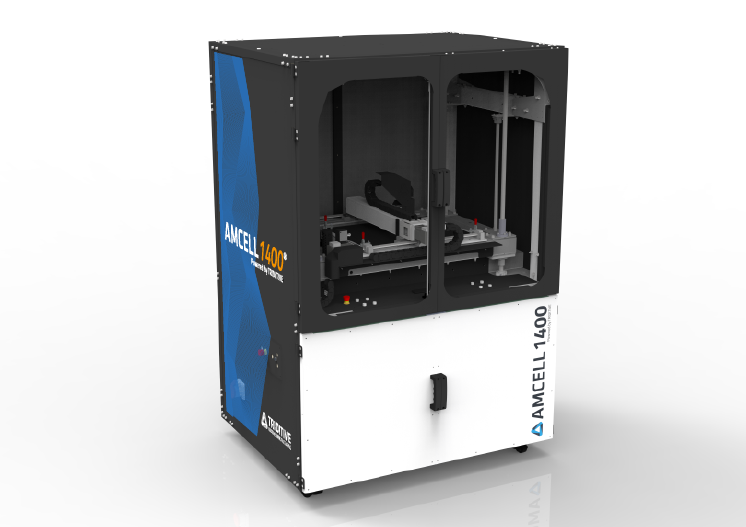 AMCELL 1400® makes additive manufacturing a viable solution producing large parts. An Industrial 3D Printer for manufacturing of functional parts.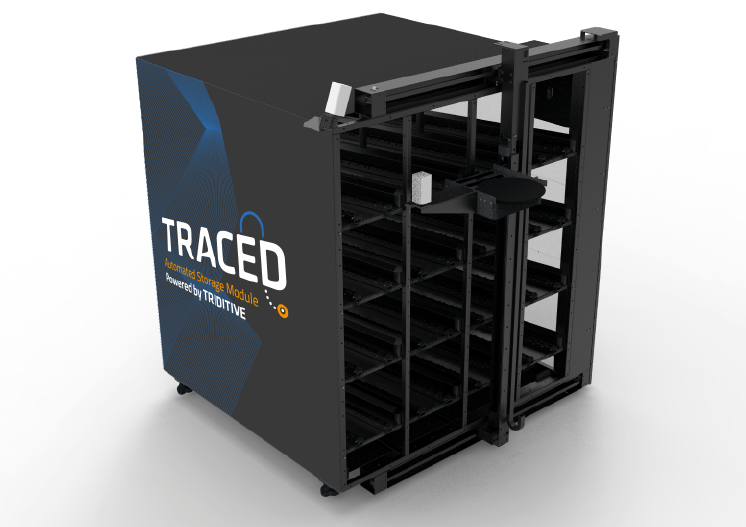 TRACED is an automated storage module, integrated with EVAM Software, to keep traceability and store under safe the finished printed parts.

+34 984 200 010
info@triditive.com
Headquarters
Carretera Oviedo- Santander km8, 33199 Meres, Asturias
Spain
P.I. Poyo de Reva, Sector 12, Calle Mayorca 2, 46190, Ribarroja del Turia – Valencia.
USA
1 Constitution Plaza, 2nd floor, Hartford, Connecticut, 06103
UK
Royal Arsenal Riverside London, SE18 6FR