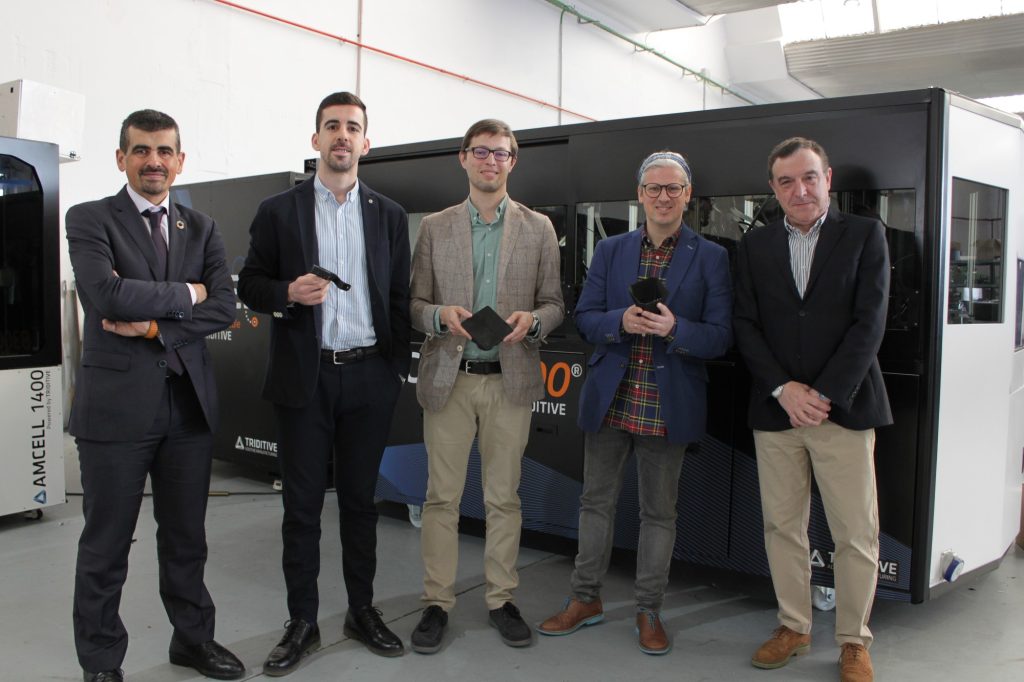 TRIDITIVE participates in Magaya R&D project
TRIDITIVE was visited by executives from METAINDUSTRY4 on March 30, 2023, to advance the Magaya project, a consortium made up of MetaIndustry4 – as consortium leader – together with the Toy Valley Cluster (CEIV), the Technological Institute of Plastics (AIMPLAS), Prime Biopolymers, Venvirotech Biotechnology, Gonvarri MS R&D and Triditive.
The consortium, in which TRIDITIVE participates, aims to revalorize magaya – waste from the production of natural cider – by transforming it into a biopolymer that can be used in a new additive manufacturing process. Magaya hopes to obtain a biodegradable material that can be used for 3D printing, through material extrusion technology (MEX), which will reduce the carbon footprint associated with the production of parts through fused deposition modeling (FDM).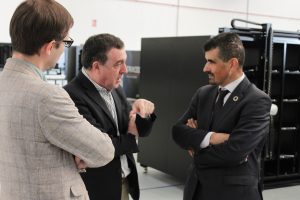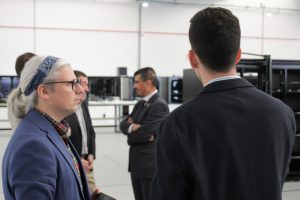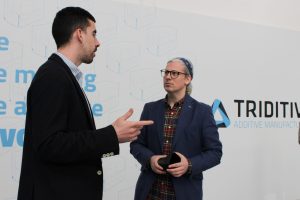 Magaya will focus on:
– The technical characterization of magaya and design of a treatment process that ensures the maintenance of its properties.
– Industrial research associated with the effective transformation of magaya into a biopolymer with physical and mechanical properties suitable for its application in additive manufacturing processes and its use in different applications.
– The technical evaluation of the compatibility of the apple residue once processed with BIO plastics and with plastic residues from industrial processes, as well as the analysis of their impact on the characteristics and properties.
– The study and characterization of the properties of the parts and materials obtained, as well as their performance in different real environments.
– The design and development of a new complete additive manufacturing process for subsequent industrial scaling that allows the manufacture of different types of parts from revalued waste.
– Obtaining a new revalued material to be used as raw material in the additive manufacturing process.
It will also achieve the reduction of the carbon footprint and the environmental impact of the manufacture of parts by 3D printing through the circular economy, and its quantification.

Seven organizations, including Triditive, are collaborating in this inter-cluster innovation and R&D project. The two clusters -CEIV and MI4- are in charge of giving visibility to the project at regional and national level through a dissemination and results transfer campaign, as well as working on the identification of new applications and use cases for the material and the resulting applied technology.

For its part, TRIDITIVE offers METAINDUSTRY4 expertize to solve industrial needs, creating advanced solutions in the field of high-capacity 3D printing. The meeting shows the company's active commitment to stakeholders and its environment, offering innovative solutions to make the world a better place through additive manufacturing.

The meeting was attended by José Ramón Natal, cluster manager for Metaindustry4; Luis Pérez Castaño, innovation director for Gonvarri MA; and Luis Valdés, board member for Triditive, and Guillermo Sánchez Parrondo, project manager for Triditive.

MAGAYA is a project funded by the Ministry of Industry, Trade and Tourism, through the Call for Innovative Business Clusters of the year 2022b, within the framework of the Recovery, Transformation and Resilience Plan.