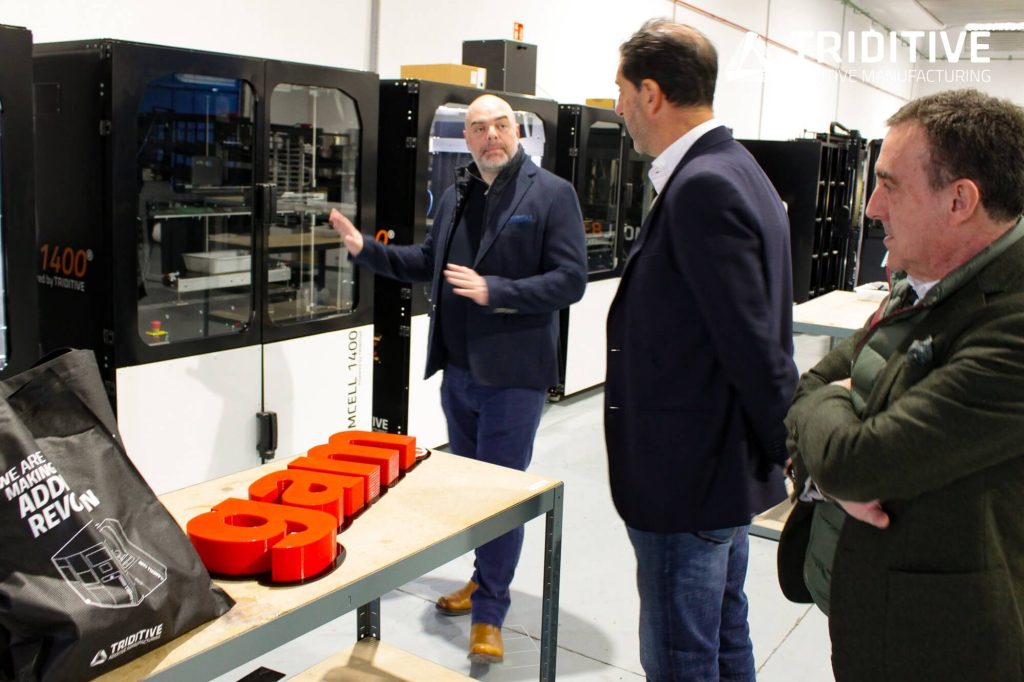 TRIDITIVE receives the visit of the president and CEO of GAM
TRIDITIVE received a visit from the president and CEO of GAM, Pedro Luis Fernández. During the meeting on March 13, 2023, TRIDITIVE managers and technicians showed the vision, mission and values of the company, to later take a tour of the laboratories and manufacturing plant of the company's central services, a leader in additive manufacturing through 3D printing.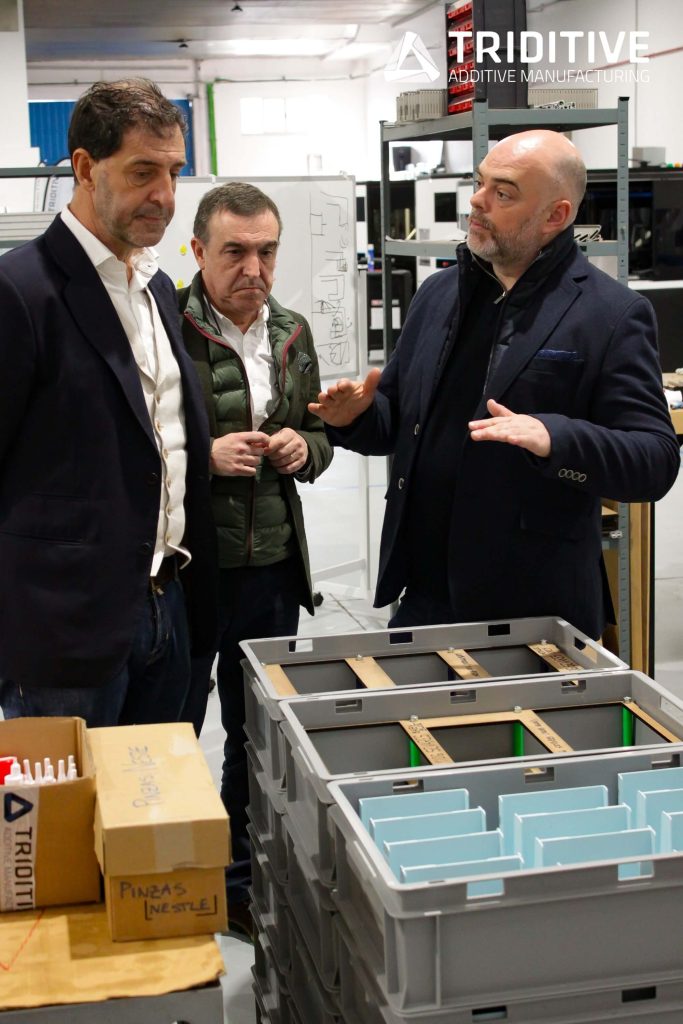 Pedro Luis Fernández, president and CEO of GAM, has always shown a high commitment to the investment and business environment. Likewise, he is a shareholder and member of the Investment Committees in venture capital companies (Prince Capital Partners and Torsa Capital), a participant in the Neocapital Fund and president of the Advisory Council of said company. Also, he is a member of the Northwest Regional Advisory Council of the BBVA bank and a member of the jury for the Luis Noé Fernández Awards, from the Alimerka Foundation, in the "Lucha contra el hambre" modality.
The visit made to TRIDITIVE shows the company's active commitment to its stakeholders and its environment, with its purpose of showing its solutions to make a better world through additive manufacturing, creating advanced solutions in the field of High capacity 3D printing.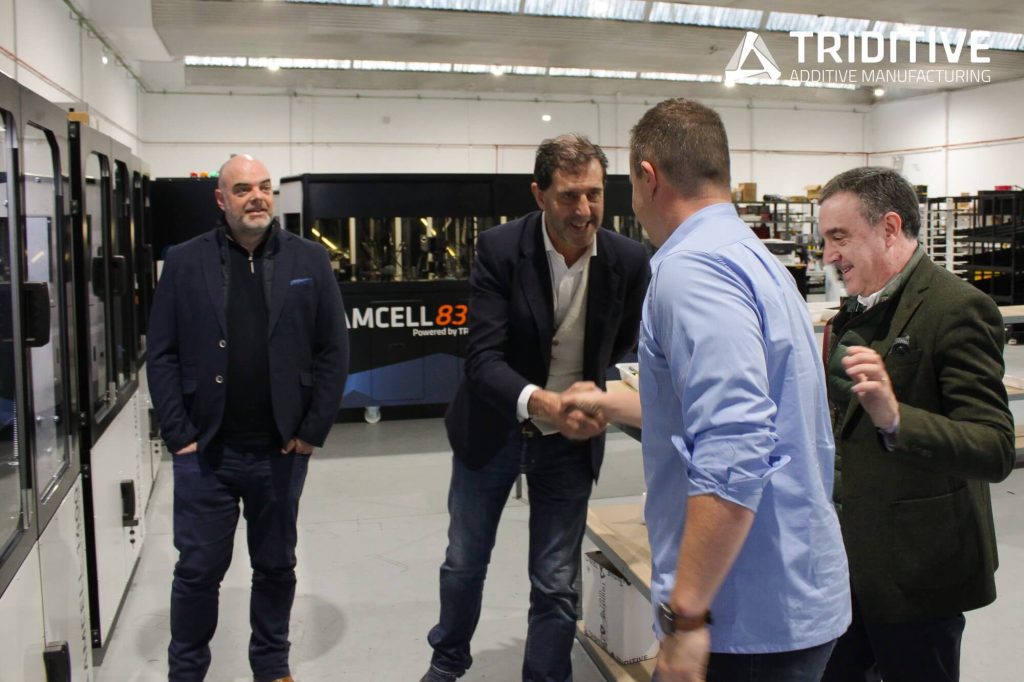 TRIDITIVE is a Spanish company, with its headquarters and its first plant, located in Asturias, since we are leaders in the transformation of the industry. The company develops and implements a disruptive additive manufacturing technology.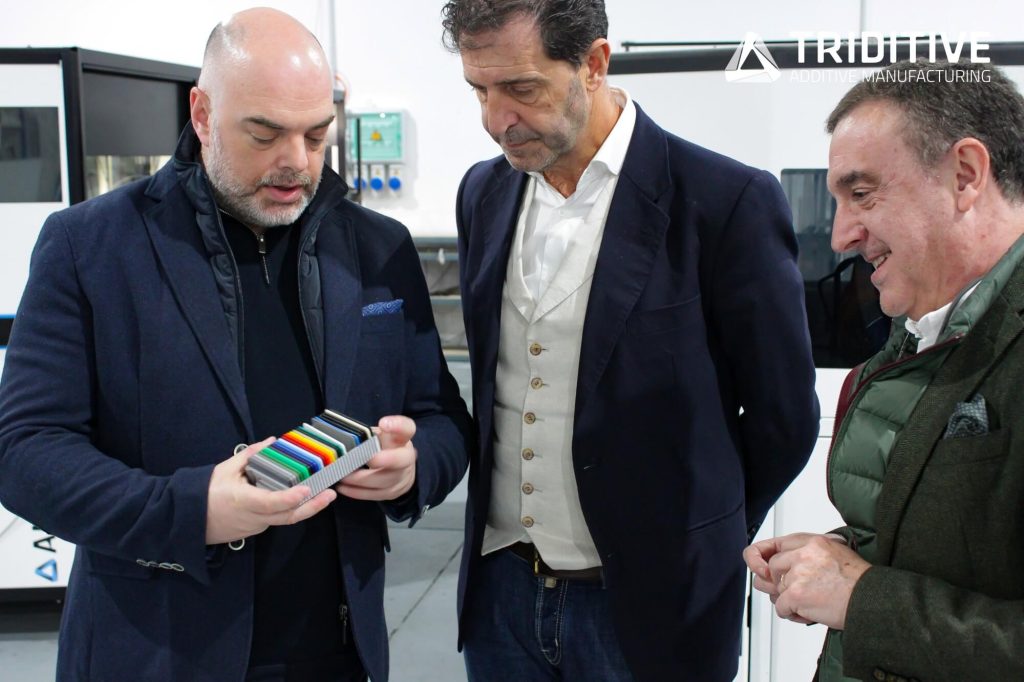 GAM is a multinational corporation, founded in 2003 in Asturias (Spain). It`s specialized in global services related to machinery rental, sale of new and used equipment, distribution, sale of spare parts, maintenance, training, events, temporary power supply, air conditioning and modular spaces. GAM, which, in its origins, was fundamentally outlined as a company based on the rental of machinery, currently offers a wide range of services with a presence in many sectors, based on safety, service and sustainability.