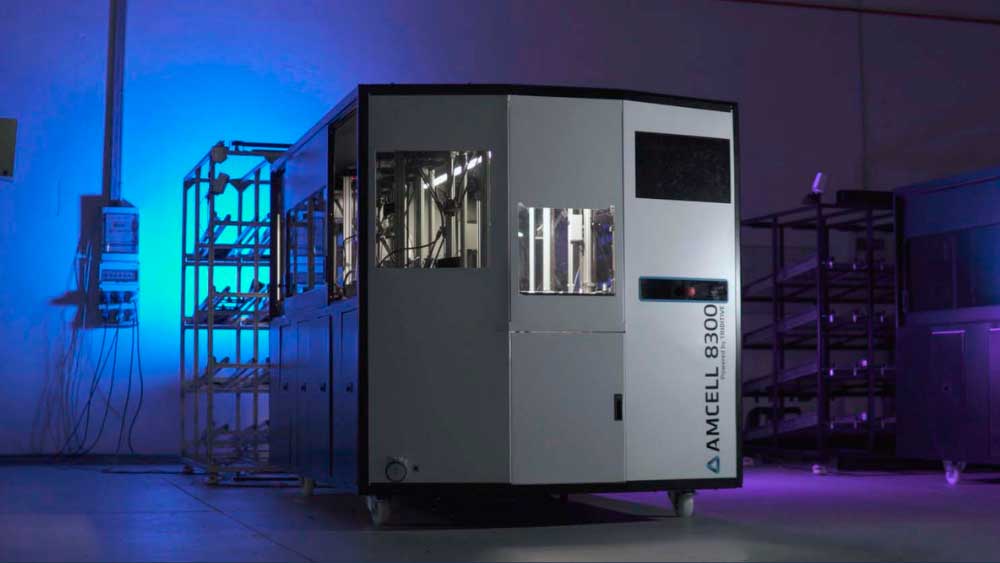 Layer by layer. Additive manufacturing technology began to develop in the 1980s and has since evolved to what we know today. But what is additive manufacturing? It is a production model, a foundation of industry 4.0, which allows the manufacture of solid three-dimensional parts, without molds or tools, through 3D printing.
Using a 3D printer, additive manufacturing allows parts to be produced quickly and without waste. The machine lays out the material in layers, but only what is necessary to shape the part.
The additive manufacturing sector has experienced tremendous growth in recent years. And this is due to its speed, precision, and savings, both in time and materials. With the current supply crisis, it has become one of the most promising technologies and more and more industries are deciding to include it in their production.
What is additive manufacturing?
However, additive manufacturing is a concept that encompasses technologies beyond 3D printing. Some examples are rapid prototyping, direct digital, layered or additive manufacturing. This combination of technologies makes additive manufacturing the production process of the future, with unlimited applications.
In its beginnings, it focused on rapid prototyping, that is, on the visualization of the parts before their production. However, over the years, it has focused on the manufacture of end-use parts for all types of sectors. Thanks to 3D printing, custom geometric components can be produced, adapted to each business and situation.
How does the additive manufacturing process start? It starts with a CAD sketch. That is, a sketch made using computer-aided design software to create and edit two-dimensional and three-dimensional models of physical objects. With this sketch, the additive manufacturing team reads the data from the digital file and forms the part, adding the material in layers.
Compared to traditional production techniques, additive manufacturing reduces intermediate processes. By eliminating steps, such as tooling production, you can get your parts faster. In addition, the use of only the material necessary for the manufacture of each component eliminates waste and reduces prices. Without forgetting that it is more respectful of the environment.
From an ignored idea to the solution for the supply crisis: the story of additive manufacturing
In 1980, Dr. Hideo Kodama filed the first additive manufacturing patent. The researcher at the Nagoya Municipal Industrial Research Institute was looking for a system to create photopolymer prototypes. Kodama wanted to use a container of photopolymer material, exposed to ultraviolet light, to harden a part. His idea never materialized due to lack of funds, but it did serve to lay the foundation for 3D printing.
In 1986, Chuck Hull invented the first Stereolithography (SLA) device. Through the use of lasers, the first solidified layer was achieved. A year later, Carl Deckard of the University of Texas invented a new technique in which a laser was used to bind the powder as a solid (SLS). However, until 2006, the first commercial SLS printers were not viable.
In 1989, Scott and Lisa Crump invented and patented a new model of additive manufacturing: fused deposition modeling. This technique consists of melting a filament and depositing it, layer by layer, to create a 3D object.
Already in the 2000s, additive manufacturing was democratized with the intention of bringing this technology to the whole world. Adrian Bowyer, professor of mechanical engineering at the University of Bath, founded RepRap, an open-source project to build a 3D printer capable of printing components through the collaboration of thousands of users.
Towards the massification of additive manufacturing
Open source projects, online parts ordering, interconnected printers. Already in 2009, additive manufacturing technology was moving towards mass use. And, now, with the supply chain crisis, it is postulated as the solution to bottlenecks.
Beyond the democratization of additive manufacturing, the technology of this type of production is also moving towards automation. Companies like Triditive have developed their own automation software in the cloud, to make production processes more efficient. Customers upload their designs to the platform and receive it quickly and securely.
Although much remains to be discovered, 3D printing and additive manufacturing are gaining ground. And, if one thing is certain, it is that they will continue to transform production models and value chains.
The benefits of additive manufacturing
Additive manufacturing is an economical and sustainable solution. And, therefore, it is not surprising that it is one of the foundations of industry 4.0. However, it also has other benefits:
Manufacturing speed
Additive manufacturing manages to reduce production times by up to 90%. This allows to intensify the pace of manufacturing and reduce the cost of each part. In addition, the materials used are increasingly cheaper.
Production on demand
The relationship between production volume and cost ceases to make sense in additive manufacturing. This manufacturing model allows for smaller scale and custom runs, maintaining its profitability.
Reduction of logistics costs
The digital processes of additive manufacturing have an impact on storage and logistics costs. With this solution, a virtual stock is available and each part is manufactured on the spot.
Energy saving
Digitally manufactured parts are much lighter. Therefore, this type of production needs less energy to work and consumption is reduced.
Sustainability
Additive manufacturing achieves cleaner and more environmentally friendly production. In addition to the reduction in energy consumption, transport costs are lowered. The raw material takes up less space than the parts themselves. And, as it is committed to local production, the dependence on distant producers is eliminated.
Beyond sustainability and cost reduction, additive manufacturing guarantees the independence of the industry. Especially with the current supply crisis. The demand continues to grow, the parts do not arrive and the global industry is on the ropes. But, with additive manufacturing, a quick response is possible.